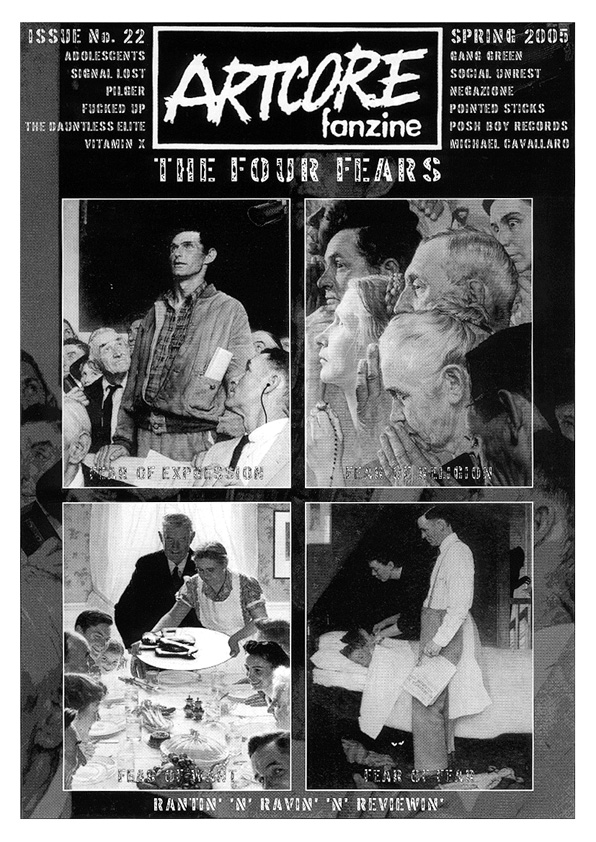 FEATURING: ADOLESCENTS | SIGNAL LOST | PILGER | FUCKED UP | THE DAUNTLESS ELITE | VITAMIN X
VAULTAGE: GANG GREEN | SOCIAL UNREST | NEGAZIONE | POINTED STICKS | POSH BOY RECORDS
Finally there's: THE ART OF MICHAEL CAVALLARO - a.k.a. Johnny X (Sticks and Stones, Bouncing Souls).
'The Daily Terrorgraph' and rantin' 'n' ravin' 'n' reviewin'. All this on 40 A4 lithographically printed top quality recycled pages.
All this for the measly sum of £1.50 postage paid in the U.K. / 3 Euros postage paid Europe / $5 postage paid World.
LIMITED COPIES OF No. 21 STILL AVAILABLE